2018 Chevrolet Malibu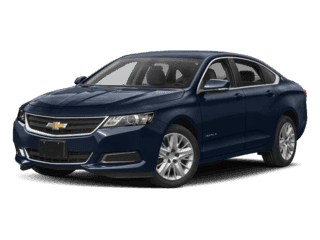 Coming Soon To The Jim Glover Auto Family In Owasso, OK
Our collection of new and used car dealerships in the Tulsa, Oklahoma area are eager to assist with your new car purchase. If you're in the market for a stylish ride that offers a slew of amenities and innovative features, all at a driver-friendly price tag, we encourage you to stay tuned for the 2018 Chevrolet Malibu! Once the vehicle hits the market later this year, our friendly team members will happily walk you through the ins and outs of this stylish ride and can review your financing options if you're interested in exploring an auto loan. Contact our auto family to let us know you're interested in a 2018 Chevy Malibu; we'll let you know as soon as it arrives so you can head over for an unforgettable test drive!
What's New For The 2018 Malibu
Drivers can expect to see a recognizable Chevrolet vehicle, with a few important upgrades for the 2018 Malibu. The Malibu has a reputable for being a stable ride, and that only improves with the 2018 version; expect to see improved performance specifications as well as ease of handling. This comfortable ride seamlessly blends power with safety without ever sacrificing style! Thanks to its hint of sportiness, the 2018 Malibu will appeal to a wide range of drivers so be sure to check back on our website often so that you don't miss an opportunity to own one soon!
Malibu Engine
If power is what you're looking for, power is what you'll get with the 2018 Chevy Malibu! The aggressive yet efficient EcoTec engine will be at the heart of this vehicle, with its 2.5-liter version producing an inspiring horsepower rating of 200. As soon as the models arrive on the lot, our team will introduce you to all the trims available, going over the engine specifications of each as well as the impressive EPA-estimated MPG ratings they offer. Make your way over to the Jim Glover Auto Family to learn more about the Malibu's release date or to ask any questions, as we're always happy to hear from you!
Chevrolet Features
Secure your 2018 Chevrolet Malibu to put the fun back into your day-to-day driving excursions and to enjoy the open road like never before! Thanks to the improved legroom, you and your adult passengers can all comfortably enjoy the ride! Many innovative features will be available on this new model, including:
4G internet connectivity
Satellite radio
Bluetooth connectivity
Four-wheel ABS technology
So stay tuned! Our dealership is eager to introduce you to this vehicle as soon as it becomes available; in the meantime, don't hesitate to value your trade in so that you can be prepared to upgrade your ride to a new 2018 Chevy Malibu!
The 2018 Chevrolet Malibu, Coming Soon!
Our auto family will not only help you secure your new 2018 Chevrolet Malibu as soon as they become available, but we'll also help you keep it running smoothly for years to come! The technicians over in our service department are eager to care for your ride as if it were our own, and thanks to our special offers, staying on top of a recommended maintenance plan is a breeze! Contact the Jim Glover Auto Family if you'd like to learn more about the 2018 Malibu today, or keep in touch via our website!